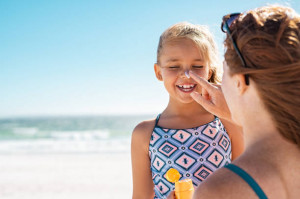 The best age for rhinoplasty / free consultation for rhinoplasty in Iran / the best otolaryngologist

Usually, attention to the face and attractiveness is generated after sexual maturity, and people stand in front of the mirror more often than before and pay attention to the shape of their face and face composition. In fact, for women at ages from 10 to 12 and men between the ages of 15 and 16, this attention to the face becomes serious.
General tip about the right age for rhinoplasty:
In general, this surgery can be performed until physical growth stops, and if it is performed at a younger age than the time of stopping the growth of the surgery, it will cause deformity and the result of the surgery will be bad.
Is it necessary to perform treatment on the nose at younger ages?
As mentioned in the previous article, rhinoplasty is considered in general conditions, but in medicine this operation has two modes of treatment and beauty and has two types of rhinoplasty and septoplasty (nasal bone surgery). If there are structural and functional deformity in the nose the surgery can be done before the growth stoppage, for example, nasal deviation and nasal polyps and nasal can cause respiratory problems.
For more detailed consultation, you can contact plastic surgery specialists by sending a nose photo and requesting an online medical visit.