The best gynecologist and plastic specialist for vaginal surgery in Iran / the best cosmetic surgery centers in Iran / the cost of vaginal surgery / vaginal surgery and non-surgical methods
Beauty is in the nature of human beings and consequently due to the progress of medical science and increasing the quality of life of many people due to the need for changes that improve the mental image of themselves or their natural need which is friendship and beauty, follow different ways.
These surgeries include general cosmetic surgeries, including general facial surgeries that can be performed on both sexes, and include surgeries on the genitals that increase a person's attractiveness. These surgeries on female genitals include labiaplasty, vaginoplasty, and tightness of Vagina and correction of structural problems and surgeries on the buttocks, including injections and liposuction, and breast beauty, including enlarging and shrinking the breasts, and correcting sagging, etc., which we will explain in the following.
gynecologists (women specialist) and Restorative and plastic surgeon have two approaches to modifying the restorative structure and plastic surgery on the vagina. For example,in nasal breathing problems need to be repaired and the nostrils repaired and repaired. In fact, it improves organ function, but in rhinoplasty beauty The limb also changes. Vaginoplasty is a way to rejuvenate the vagina, which is now performed by surgerian. In addition to rejuvenating, it even increases sexual desire.
Some examples of vaginal rejuvenation procedures include:
Reageneration (repair of the hymen) - Clitoral occlusion (tissue that naturally covers the clitoris is removed) - G-spot strengthening (which increases sexual desire in women) – Labiaplasty
Labiaplasty is a type of surgery that is helps to repair internal and external shape of vagina. Sometimes the protrusion and size of the edges of the vagina cause problems in sexual intercourse, but sometimes this surgery is done only for beauty. This surgery takes an hour.
These surgeries are performed by gynecologists and plastic and cosmetic specialists, and our treatment team is fully in line with the gender matching of all members of the female team to provide the most comfort for respected patients and principles of work and privacy.
Tourism angels offer the best choice of treatment team according to your request and problem according to the cost. It has free consultation before surgery and follow-up treatment process after discharge.
Women's beauty care courses are free of charge, consisting of a plastic surgeon, a dermatologist, a gynecologist and a nutritionist, in the form of telemedicine and free internet networks on YouTube and educational brochures.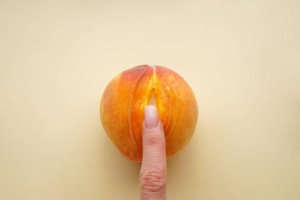 1. Fill in the initial application form and sign the pre-contract
2. Contact a doctor and medical expert by video call in tellemedicin part in patient profile
3- Creating a digital file and sending and lab tests, etc.
4- Preparing tickets and visas and necessary measures to go to Iran
5- Welcoming and accommodating the patient in the hospital and concluding a face-to-face contract
6- medical diagnosis and treatment in the medical center
7- Visit tourist and recreational facilities on request
8- Training to follow up on medical affairs through digital profiles and paper brochures for post-surgery and paraclinical care
9- Preparing a ticket and taking the necessary actions to return to the country of origin
Tourism Angels Company provides cosmetic surgery and medical services in Iran