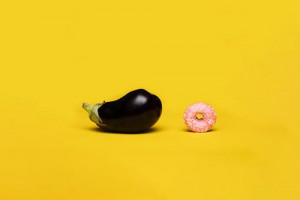 What is the normal size of the penis? / The best way to increase the size of the penis in Iran / The best surgical clinic and hospital to increase the size of the penis in Iran / The best surgeon and urologist to increase the size of the penis in Iran
Penile prosthesis is a treatment method to solve the problem of erection and impotence in men.
In people with neuropathy problems (nerve damage) or diseases such as diabetes or other neurological diseases, there is a penile erection problem that is used to treat this problem with penile prosthesis.
In this surgery, the penile prosthesis is inserted directly into the penis and testicular sac
(scrotum) so that men can achieve an erection.
Who can be performed penile prosthesis surgery on?
- Those who have erectile dysfunction (ED).
- People with deformity and crooked penises and fractures
- No treatment of erectile dysfunction by drug therapy
How to perform penile prosthesis surgery
Implants are generally defined materials that are implanted or inserted into the body. Penile prosthesis there are two forms:
1- Flexible prosthesis
2- Inflatable Prosthesis
Flexible prosthesis:
Two rod-shaped prostheses located inside the corpura kaurnos tissue and adjust the length and shape of the penis.
Tips on flexible prosthesis
- Easy to use (the prosthesis bends upwards until the penile is straightened and bends downwards at the end)
- Stay hidden in the body and under clothes
- Creates an unusual appearance in the penis
- Simple surgery
- Penis shrinkage is one of the problems seen in this method over time.
Inflatable Prosthesis:
1- Two-part inflatable prosthesis 2- Three-part inflatable prosthesis
These prostheses are composed of two slanders, tanks and pumps.
Inflatable prostheses give the penile a normal appearance and can also increase the length and thickness of the penis.
Two-part inflatable prosthesis makes the penis look like a broom with a quadrangle head and gradually weakens the penile.
Three-part inflatable prosthesis: In this type of prosthesis, because more fluid enters the prosthesis space, the penile becomes stiffer and thicker and can be normal (other than sex time) and loose. With this type of prosthesis there is minimal shrinkage of penile tissue and there is no pain and difficulty in seeing and highlighting the penis after surgery.
Preparation before penile prosthesis surgery
1- Shave pubic hair the night before surgery
2- Take a few minutes before going to the operating room and wash the penis clean with soap and water
3- Do not use tight underwear
Post-penile prosthesis care
1- Do not sleep on the site of surgery, i.e. to the abdomen.
2- The testicles should not be pressurized in sitting position
3- Heavy activities and lifting heavy objects for up to three months are prohibited.
4- After one to two months, you can inflate and empty the pump and have sex
5- The surgery site is kept dry and the dressing is changed regularly
Penile prosthesis surgery costs in Iran
Penile prosthesis costs $16,000 to $20,000 in European and American countries, while in Iran, surgery can be performed at half that amount. Considering that nowhere in the world does this surgery where includes insurance, so the best choice for this operation is Iran.
For more detailed information on penile prosthesis costs, contact our experts online in the free evaluation section or online chat for free.
After arrival at Iran, you will be a member of the virtual hospital and sexual rehabilitation and enhancement clinic and methods will be taught by specialists and also telemedicine for contacting our doctors and medical visits is another service for us.
All your medical information will be saved in an electronic medical record with completely personalized access.