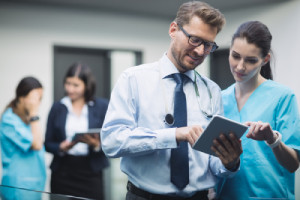 MAC-Remedy Digital Hospital To provide online inpatient services and provide counseling for post-treatment support
Virtual Hospital is designed on a specific platform to facilitate the access to virtual medical services.
Telemedicine as a virtual visit service can solve many problems such as accessibility to doctors.
But how to make these systems and plans work together and therapeutic segmentation (laboratories and radiology, virtual medical clinics, care and nursing clinics, etc.) and specific relationship between these wards from
membership control to quality control of medical services were needs that motivated us to set up this program.
Virtual Hospital is an online system for pre-hospitalization and post-discharge medical support or treatment and medical diagnosis and long-distance healthcare at home.
These services designed to increase the quality of medical services in Iran for foreign tourists and reduce tolls and facilitate the access and request medical services are free for all recipients of services.
How to join this hospital?
It's free for those who want to receive medical services from us in Iran.
Username and password are personal and with face recognition security system to protect medical information
Screening and follow-up treatment:
Online programs and free training of screening projects and early diagnosis of the diseases, followed by online visits (telemedicine) sessions to increase public health and improve the follow-up process to reduce disease side-effects are one of our priorities.
What are Virtual Clinics?
These clinics are all the medical clinics with more concentration on diseases that affect a large number of people such as diabetes and Hypertension, etc. Medical specialties such as orthopedics, cardiology, ENT, pediatrics, etc. Nursing clinics that are designed with emphasis on teaching self-care methods and bedsore, breathing and the elderly clinics.
Rehabilitation clinics are also based on long-distance rehabilitation training through TV in the fields of physiotherapy, speech therapy, etc.
What should you do in case of having a problem?
These are the ways you can contact us to let us know what your problem is:
Sending massage - online chat - WhatsApp – email
If the program is fully functional then notify the support team of the in-program problems related to your information via ticket.