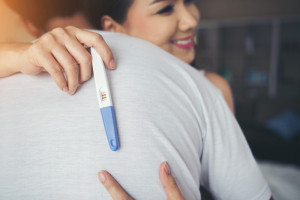 Infertility Treatment Using IUI Method in Iran / The best method of infertility treatment / Comparison of IVF and IUI infertility treatment methods / Cost of infertility treatment with IUI method
Duration required for treatment

: 3-4 days


Stay in Iran

: 3-10 days


Next visit

: Needs check-ups and subsequent visits.


Analgesia

: No pain.


Place of treatment

: In Iran Infertility Clinic


surgical incision

: No surgical incision


The time required for rest

: 10-14 days after
artificial insemination
Chance of success: 20%, which decreases with age.
Treatment costs: 100-250 $ for each course only
​​​​​​​Free service: Internet visit in digital medical application / file
---
---
Infertility and the high cost of treatment are a problem that exists in the world today and there are still no suitable treatments for it in some countries.
In this article, we will talk about IUI treatment of infertility.
What are the steps for IUI?
1- ovum production and ovulation stimulation: Ovulation stimulants are used during ovulation if there is a problem and Medication is not needed if there is no problem.
2- Estimating and determining the ovulation period in women: Ovulation time Due to the fact that it occurs 36 hours after Hcg injection, IUI operation is performed after that.
3- Sperm washing: The male sperm sample is washed in the laboratory and is ready for fertilization.
4- Fertilization: At this stage, the washed sperm enter the uterus with a sterile tube which is painless. Fertilization takes a few minutes.
5- Pregnancy test: Fourteen days after fertilization, the pregnancy test is positive.
Advantages of IUI in infertility treatment:
1- Easy pregnancy when the problem of infertility is because of men.
2. Pregnancy in cases where the exact problem is not known (4 to 5 percent in each period) If you use infertility drugs, this percentage increases to 15 percent in each period.
Disadvantages of IUI infertility treatment:
IUI treatment usually increases the possibility of multiple births if ovulation-stimulating drugs are used (Consumption of chloramphenicol citrate by 10% and legarotropin by 30% increases the incidence of multiplication).
If you are taking gonadotropin drugs, there is a possibility of ovarian enlargement and an annoying condition that usually gets resolved by its own.
-Vaginal discharge: This is very common and temporary.
- Spotting
- Heartburn and muscle contraction may occur in some women. This is not dangerous but requires rest (Over-the-counter pain killers such as acetaminophen can be used to treat heartburn)
- The possibility of infection

Comparison of IUI with IVF for infertility treatment
IVF

IUI

The chance of getting pregnant after this procedure is usually 50%
Has a higher probability of success

This procedure requires less surgery and lower cost

They choose a specific egg that is most likely to be fertilized

This method requires less medicine or even some of them may not use medicine

This method has a higher cost

At IUI, the chance of getting pregnant is typically between 5 and 20 percent per operation. Usually couples succeed in this process after 3 to 4 IUI procedures.

Requires medication, and two to three injections per day for 8 to 12 consecutive days

People 40 years and older have a 25 percent chance of getting pregnant.

Surgery may also be needed

It is done easily and painlessly in the doctor's office.

IVF Due to the use of fertility drugs, high quality and high quality oocytes are produced by the ovaries.

Increases the risk of multiple births and exposes a person to the side effects of fertility drugs.

Both processes involve the separation of the highest quality sperm for fertilization of the egg cell.
In both ivf and iui, a diet of fertility drugs is given to the mother before starting to increase the chances of fertility and ovulation.

Preoperative preparations for IUI in the treatment of infertility:
- Quit smoking 6 months before IUI
- Avoid alcohol and drugs because it reduces the health of eggs and sperm
- Use soap, saliva, etc. to sample men.
-You should not have sex 72 hours before IUI.
- 48 hours should be the time between the last discharge of sperm and the time of sperm collection, but if there are no male infertility, 24 hours before IUI can also have sex.
- Take a bath the night before ovulation and shave your genitals
IUI postoperative care in the treatment of infertility:
- Using a cyclogesterone suppository up to two days a day vaginally or anal
-Perform a B-HCG test about 14 days after IUI
-Sex the night after IUI
-Spotting and a little bleeding are common. Use daily pads and sanitary pads.
- Regular use of prescribed drugs
- Do not use cigarettes, tobacco and alcohol
- Ultrasound during drug use to stimulate ovulation to examine the eggs
- After taking the egg and injecting it in the uterus, you will be hospitalized for a few hours, 24 hours max, and then you will be at home after the rest period.
- After IUI you can have a normal life.
-Use of acetaminophen painkillers if the pain is severe and unbearable, it is necessary to inform and see a doctor.
-use of folic acid to prevent anemia
- Fill in your daily history sheets in the Angels of Tourism treatment application and send it to us
If you have any of the following symptoms, tell your healthcare provider and see your doctor:
- Fever (above 38 degrees Celsius)
- Severe pain
-Swelling and inflammation in the lower abdomen
-Very severe nausea and vomiting
-Excessive bleeding or large clots
- Difficulty in urinating
-Abnormal weakness and dizziness
IUI costs of infertility treatment in Iran:
The cost of an IUI depends on the couple's problem and the number of treatment sessions, and whether special medications are needed during treatment. But this price in the United States and European countries is from $ 800 to over $ 5,000. In Iran, this can be done at a lower cost.
In other countries, such as India, infertility treatment is performed by IUI method at a cost of 1400 to 1500 rupees.
In Iran, you will receive the best and most specialized infertility treatment services at the best price. For information on prices, see the price and get in touch with our medical experts in online chat or by filling out the request on the site. Our initial consultation is free.
In the infertility treatment package for women from all over the world, a 6-month support to achieve the result by the application and continuous communication with the doctor by filling out the daily history form of our periodic visits are some of our services that we provide to have a successful result.
Digital file and telemedicine privileges and membership in virtual hospital and gynecology and infertility clinics are some of our services to all health tourists.