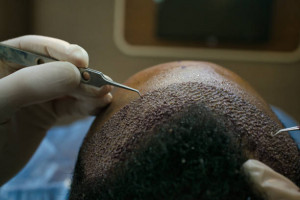 The best method of hair transplantation in Iran / low cost for hair transplantation



Sometimes hair loss occurs due to aging and hereditary and hormonal problems. Hair loss disrupts the mental image of self and reduces self-confidence, so hair transplantation is a cosmetic surgery among people. In hair transplantation, auto-graft method (transplantation from a person's body to himself) is used.
In hair transplantation, hair follicles are removed from parts of the head that have high hair density, or the beard or genital area, and implanted at the site.
Non-surgical method of implantation, which is an outpatient procedure and the patient does not feel any pain and anesthesia is injected for the patient and immediately after the operation, the person can do their daily and normal work.
Hair transplantation has a 98% positive and successful effect.
What causes hair loss?
- Inheritance
- Stress and mental tensions
- Inappropriate feeding
- Inadequate sleep
- Medication and chemotherapy
What age is suitable for hair transplantation?
The best age for hair transplantation is over 25 years old.
Post-hair care:
Avoid hitting the head after hair transplant.
When sleeping, keep your head above your body and do not sleep on the implanted parts.
Avoid alcohol and smoking after hair transplantation.
-The use of pills and topical medications after implantation is mandatory (taking minoxidil will prevent hair loss and strengthen the growth of implanted hair)
Hair transplant prices in Iran:
Iran has high experience in the field of hair transplantation and several hundred thousand hair transplants are performed annually in Iran. Iran has the most suitable price for surgeries. For detailed information on prices, check the price list section or contact us by online chat and free medical consultation.
All your medical information before and after surgery is stored in your electronic medical record with completely personal access, and this privilege is free for all recipients of services. 36 months of telemedicine free support is also a part of our treatment package.
The best hair transplant method is the method that has the best results and the least side effects.
The best method of hair transplantation is the method of removing and implanting the grafts with excellent technique.
Preparations before hair transplantation:
-Avoid taking vitamin E, aspirin tablets, anticoagulants, blood thinners, and nonsteroidal analgesics (ibuprofen, gelofen) for two weeks before surgery.
-Avoid alcohol and smoking for two weeks before surgery.



Hair transplant methods:
-Avoid slimming diets that disrupt the protein production process and delay your recovery period for two weeks before surgery.
-Avoid strenuous activity and strenuous exercise 7 to 10 days before surgery.
- The night before the operation, be sure to go to the bathroom and use baby shampoo to wash.
- Remove buttoned clothing on the day of operation that is easier to remove.
Complications of hair transplantation:
Swelling: This complication resolves after a few days.
Inflammation of hair follicles: This complication manifests itself in the form of pimples or sores at the site of implantation, which is treated with clindamycin solution.
Itching: If there is itching and scratching of the head in that area, a wound is created. Anti-allergic drugs such as citrizin are used to relieve itching.
Hiccups: Some patients face hiccups but they can get better with the use of steroid medications prescribed by their doctor.
Anesthesia: disappears after a few minutes and is completely normal.
Cysts: These cysts are purple in color and disappear 14 to 21 days after hair transplantation.
Some tips on hair transplantation:
Hair loss is normal after hair transplantation and lasts up to six months, but the follicles are in place, which are the main roots of the implanted hair, and the hair grows back.