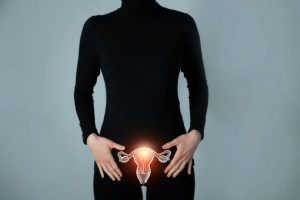 Improvement of G-spot and clitoris in Iran / The best gynecologist for clitoris and G-spot surgery in Iran / The best women's surgery centers in Iran
The spots where women feel sexual pleasure include the G-spot (inside the vagina) and the clitoris. Orgasms are in two forms inside the vagina and outside the vagina. (through the stimulation of the clitoris and G-spot)
In some cases, decreased libido and lack of pleasure are due to hormonal or psychological or physical problems.
In cases of physical problems, weakness of G-spot or clitoris causes sexual problems in women.
G-spot: This spot ranges from 2.5 cm to 7 cm inside the vagina. The best time to find this spot is in a state of sexual arousal. It should be noted that this spot exists in some women and those who have this spot enjoy their sex more.
Why should G-spot be improved?
As we age, successive and postmenopausal births reduce libido in women.
Having sex with pleasure with a partner is required for physical and mental health.
G-spot improvement methods:
- Fat injection to G-spot
improving clitoris and G-spot by PRP, carboxytherapy, gel and fat injections
Is it possible to strengthen the G-spot and clitoris with other vaginal cosmetic surgeries?
The answer is Yes. These operations are usually performed with other cosmetic surgeries.
What is the cost of improving the G-spot in Iran?
The cost of these therapeutic and cosmetic procedures in Iran has a reasonable price and can be done in the best clinics and specialized hospitals with the most skilled female cosmetic surgeons.
For more information on the price, please refer to the price list and click on the free online consultation and online chat and talk to our health experts.