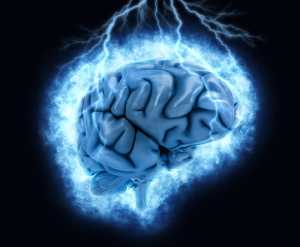 The best brain surgeon in Iran / the best brain surgery hospitals in Iran
This type of surgery is performed to fix a type of lesion in the brain caused by abscesses, hydrocephalus and bleeding or reduce internal brain pressure by placing shunts or treating diseases such as Parkinson's, epilepsy and cerebellar tumors by implanting deep brain stimuli, diseases such as brain tumors are treated in collaboration with an oncologist, neurosurgeon and therapeutic measures are performed in a multidisciplinary medical collaboration.
Our contracting physicians have excellent practical and theoretical experience and we use sterile methods and appropriate medications to reduce the level of infectious complications and perform surgical and therapeutic procedures with the lowest possible complications.
The medical team diagnoses the problem with diagnostic measures such as CT scans, MRI and pet scans. These methods and equipment are best performed by highly skilled medical personnel in Iran.
This surgery is performed with prior and educational preparation on patients and with a dedicated digital medical records even after discharge and transfer of the patient to the country of residence.
Drug therapy is also performed for patients after discharge according to the physician's discretion and the effectiveness of treatment and the required changes and consultations are also done after discharge for the patients by the Tourism Angels medical group.
Due to the necessity of follow-up treatment and rehabilitation and lifestyle training, etc. a multidisciplinary collaboration with neurosurgeon, neurologist, psychology and nutritionist by telemedicine is done on the specialized application of MAC Remedy Company. You will be hospitalized in the virtual hospital and neurology clinic where you can get our long-distance services online and be in touch with medical experts and your own doctor and ask questions about the disease.
In order to prevent unwanted medical complications and accelerate the recovery period of patients, Tourism angels Company has six months of free support for all health tourists.
Neurosurgery in Iran:
Iran has famous doctors such as Dr. Samii and etc. in the field of neurosurgery in the world and specialized neurology centers in Iran are among the top neurology hospitals in the world.
The costs of neurosurgery in Iran are very low compared to other European and American countries or Middle East countries.
For example, the cost of brain tumor surgery in the U.S. is $50,000 to $700,000 while this cost can be done in Iran with one-fifth of these costs. For more information on the costs of neurosurgery in Iran, click on the price list or contact our medical experts online and send us your contact information and medical information.
Steps of brain surgery:
1- Filling out the initial application form and signing the pre-contract
2- Contact neurosurgeon in Iran
3- Digital filing and sending tests, CT scans, MRI and medical records of the client
4- Preparing tickets and visas and necessary measures for departure to Iran
5- Welcoming and accommodation along with and hospitalizing the patient in the hospital and signing the contract in person
6- Diagnostic and therapeutic measures in the medical center
7- Visiting tourist and recreational places on request
8- Training medical follow-up by digital profiles and paper brochures for postoperative and para-clinical care
9- Preparing tickets and essentials to return to the country of origin
The cost of neurosurgery in Iran
| | |
| --- | --- |
| Neurosurgery in Iran | Cost(dollar USA $) |
| Treatment of Parkinson's by DBS | 12000-13000 |
| Spinal cord surgery | 4000-6000 |
| Brain tumors surgery | 5000-8000 |
| Spinal disc herniation | 2500-4000 |
| Surgical treatment of peripheral nerve amputation | 3500-4500 |