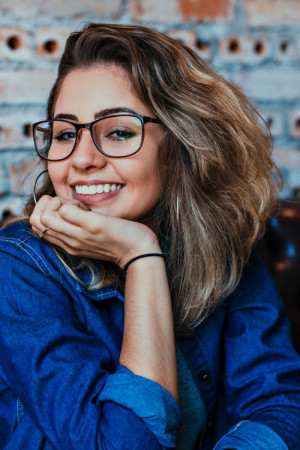 All cosmetic dentistry services in Iran / the best dentist for a Hollywood smile in Iran / the best dental clinics in Iran
The reason for the naming of this cosmetic surgery to a Hollywood smile is because of the similarity of this laugh to the laughter of Hollywood actors in interviews and movies and photos but what's the secret to this beauty of laughter?
The secret to this beauty, laminate, implants, veneer and teeth!!! A general term in smiles and teeth...
What is the use of laminate?
1- Change the color of teeth to yellow
2- Decay and deterioration of teeth
3- High distance between teeth
4. Small and unusual moments
5- States where the teeth do not stand flat on each other
Depending on what problems your teeth have, this treatment plan is done.

Having a beautiful smile is very important in the attractiveness of appearance and when talking and laughing. Of course, two issues of beauty and oral health are important and valuable together.
What does the beauty of teeth include?
- The beauty of the teeth means that the teeth look white and shiny
- Odorless mouth
- Having teeth that are in a row.
- Having moments in bright red or pink
- Normal distance between teeth
- No fractures and falling teeth
Many people focus on their front teeth while the back teeth and Asia large and small have their own value in this beauty, and as mentioned, oral hygiene plus beauty is a perfect meaning of the charm of your smile.
What methods can you have a Hollywood smile with?
Teeth whitening:
Laminate and bleaching are used to whiten teeth. White and shiny looking teeth are important in the first category
Dental implants:
Sometimes one or more teeth fall due to injury, accident or decay, which creates an unconventional look for a smile. The best way to solve this problem is dental implantation. Implant procedures are used to implant, use dentures or create a bridge between two teeth.
Orthodontics:
Being smooth and in a stretch of teeth also has a high value and importance in beauty. Today, methods such as fixed orthodontics and removable orthodontics and invisible orthodontics, etc. are used to correct this problem. In some cases, the problem is related to the jawbone that the teeth are not in the same direction or do not fall on each other, in this case jaw surgery is used.
Tooth filling:
If there is a bezel or decay (which is carved and repaired) the empty place is filled with composites.
What is a gingival smile?
A gingival smile is a smile in which a large amount of gums can be seen and this problem is needed to heal and beautify the smile. In some cases, due to the shortness of the front teeth or the shortness of the upper lip and etc. created.
Tooth bonding: In this method, scratched or cracked teeth are removed or cracked.
The cost of Hollywood smiles in Iran:
This is a non-medical job that is not covered by insurance and has high costs in many countries. For example, it costs $150 to $300 per tooth in the United States. In Iran, these costs are very low and for all teeth it is $700 to $1,000. For more information on the exact price, please check the price list or contact our health experts.