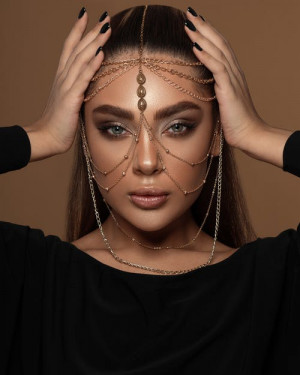 Introducing types of plastic surgery in Iran / Iran is a cheap country for cosmetic surgery for women and men / Face and body plastic surgery in Iran
In recent years medical science has achieved the ability to make our wishes come true and got us closer to the mental image of ourselves.
Numerous beauty products that have temporary effects such as obesity treatment and face reshape, skin and organs treatments
Adherence to pre- and post- operative procedures, support and follow up of treatment can enhance the quality of treatment.
Forty-two medical universities in Iran have the highest rankings in the field of diseases diagnosis and treatment based on standards of the WHO.
Iran is the 35th most effective country in medical advancement according to the www.timeshighereducation.com journal and also have the most medical and beauty centers among Islamic countries and the Middle East.
Tourism angels team with nearly a decade of reputation has been established to provide all medical services from outpatient treatment to advanced surgeries in sub-specialized centers.
Clinical-aesthetical therapy services provided by tourism angels are:
1. Free online beauty services, free digital medical record and skin care products after surgeries based on East traditional medicine.
2. Surgical, clinical and visit services for aesthetical-medical services.
3. skin and hair care clinic in iran and virtually in applications.
4. performing scheduled pre- and post-surgery procedures.
5.using best clinics and specialized medical and nursing staff in plastic surgeries.
providing all diagnostic services in Iran in the best specialized medical centers at the most appropriate cost compared to Turkey, India, etc. and free other digital medical services distinguishes us from other related companies.
In order to eliminate medical complications after surgery we provide free support as medical advice regarding the latest medical procedures and also the right lifestyle and proper nutrition suitable for your disease and traditional supplementary medicine in treatment package for you.
All your information is saved as a digital file in your user profile for use in your own country or in Iran.
When the topic of plastic surgery comes up, most people only think of common procedures such as rhinoplasty, facelifts, or breast augmentation, but the truth is that there are actually many different types of cosmetic, plastic, and reconstructive surgery procedures that can change a person's appearance. change it or make it more beautiful and attractive.
So if you don't like something about your body, there's probably some kind of plastic surgery you can use to get the results you want. Even if what you want to do is not yet possible, you should know that medical technology and plastic surgery techniques are rapidly advancing in all areas.
Familiarity with all types of cosmetic, plastic and reconstructive surgery
For those who are currently considering plastic surgery but are still unsure of what options are available to them, the following list provides a brief description of the most common types of plastic surgery. If you want to change something about yourself, you'll probably find a way to do it using one of these methods.
Facial skin lifting
Facial skin lifting is currently one of the most effective surgical procedures, which completely removes the signs of aging. It's often said that a proper facelift can make you look 10 years younger!, so it's no surprise that this procedure is one of the most popular types of plastic surgery.
The purpose of face lift, as its name suggests, is to pull the skin; in such a way that it can be tightened and as much as possible reduce the amount of sagging or laxity of the skin. This surgery can help make your face younger and fresher by addressing problematic areas of the face such as sagging cheeks, sagging cheeks, and areas around the jawline.
Contrary to what most people think, a facelift is not very effective in getting rid of existing wrinkles, although it can be effective in slowing down the rate of growth and formation of new wrinkles.
There are also different types of facelifts that you can have. A small skin lift, for example, lifts only certain parts of the face to tighten the areas that need tightening. This result makes the recovery period shorter and less expensive compared to other types of face lift.
Different types of this surgery offer a wide range of treatment options. A full face lift involves lifting more parts of the face and actually pulling back the skin completely. These types of methods are recommended for older women who have sagging and loose skin.
Although a good facelift can make a person look years younger, it is important to remember that these procedures do not produce permanent results. The skin will continue to age, so if you want to keep your skin youthful, you'll need to reapply every 10 to 15 years.
Eyelid surgery or blepharoplasty
Eyelid surgery (blepharoplasty) is designed to give the face a more youthful appearance by removing excess skin around the eyes. For example, upper eyelid surgery can remove the skin that hangs above the eyes below the eyebrow. Drooping eyelids make a person look tired, and in more severe cases, it may even prevent a person from seeing normally.
Lower eyelid puffiness is another major cause of tired-looking eyes. They are bags under the eyes, also known as "puffs under the eyes". In lower eyelid surgery, depending on the type of procedure you have, excess skin is removed along with the underlying muscle and sometimes fat. And the eye looks more beautiful.
The effect of the wound from the surgery is hard to see and is naturally hidden in the folds of the skin. People who have eyelid surgery usually get very positive results, as their eyes appear wider and brighter, giving them a much more awake and refreshed appearance than before.
Forehead skin lifting
The only complaint some people have is their wrinkled forehead. So instead of having a full face lift, you may just need a forehead lift, sometimes referred to as a 'brow lift'.
This method can help to eliminate or reduce deep frown lines, drooping eyebrows, lower eyebrow line and furrow between two eyebrows. The result of this surgery is to improve the person's appearance and make him younger and more alert. Similar results can be achieved with Botox injections, but since the results are temporary, most people end up choosing to have a forehead lift because it provides a much more permanent solution.
Forehead lift surgery can also produce more natural results than Botox, although this has disadvantages such as scarring. However, the good news is that surgical scars are usually completely hidden within the hair, although this may affect men with hair loss.

Facial beauty prostheses
If you are unhappy with the shape of your face, you may think about cosmetic facial prostheses. There are special prostheses for almost every area of ​​the face, such as the chin, jaw and cheeks. These prostheses can help highlight certain areas of the face or even be used to eliminate some uneven areas.
The result can be a face that looks more symmetrical, and most experts agree. Facial implants can also be used to express fashion. For example, different shapes may be placed under the skin to create a very unique look on the person.
Nose plastic surgery
The nose is at the center of a person's face and therefore is something that tends to attract a lot of attention. If you have a very large nose, then rhinoplasty, also known as rhinoplasty, can be a great way to dramatically improve your appearance and boost your confidence when meeting and dealing with other people.
There are many ways that the nose can be changed in cosmetic surgery, and in these methods, a long nose can be shortened and a wide nose can be narrowed; Also, a crooked nose can be straightened and even big noses can be made smaller.
But when the nose is shaped, it should look natural and all plastic surgeons try to do this in the best possible way. Because of this, you can't simply ask a surgeon to shape your nose like someone you've seen on TV, for example, because their nose may not match someone else's face shape.
This is perhaps one of the biggest misconceptions that people have when it comes to rhinoplasty, and when many patients are told that they cannot have the nose of their imaginations and dreams, they feel disappointed.

Breast cosmetic surgery
As with most cosmetic surgeries, there are many different types of breast surgery that a person can undergo. In this surgery, the word jesnit is currently used, because breast surgery is a procedure that can be performed on both men and women. The most common type of breast surgery is breast augmentation surgery. This involves making an incision around the breast and then placing an implant inside to give the breast a larger and fuller appearance.
If a person is concerned about seeing their scar, implants may be inserted through incisions in the underarms or lower abdomen. Although using the standard method, the scars caused by surgery are well hidden inside the breast, and as a result, this scar will no longer be seen as the breast hangs naturally. Less common forms of breast surgery include:
Breast reduction surgery
Breast lift surgery
Also, men who have large breasts (gynecomastia or male breast enlargement) may also undergo this type of surgery.
With breast lift surgery, sagging and loose breasts are removed to give the person a more youthful appearance. Breast augmentation surgery, along with the use of implants, may also be used to fill out breasts that have also decreased in volume. However, once breast implants are placed, they need to be replaced approximately every 10 to 15 years, something many women first learn about before meeting their surgeon.
Body contouring
Body contouring methods, sometimes called body contouring, are used to shape the body into a more attractive shape. Such methods are especially suitable for women who have recently given birth, people who are unable to lose weight through diet and exercise, and also for people who have lost a lot of weight quickly.

Body contouring methods initially include three areas of the body:
Butt (butt lift)
Thighs (thigh lift)
Generally, this procedure involves removing excess skin and fat from the body through a surgical incision.